ALL KINDS OF EXCEPTIONAL TRANSPORTS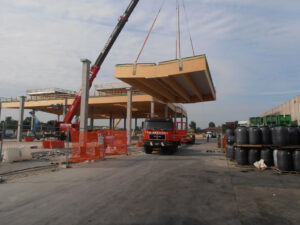 Exceptional transports are a type of transport involving loads that exceed certain limits in terms of gauge or mass, out of proportion, or with characteristics that require special attention and equipment. Basically, all types of load that cannot be transported using traditional methods.
For example, the transport of silos, large tanks, bridge spans, stone blocks, wind turbines, large boats, large agricultural or industrial machinery, large cranes, etc.
Given its delicate nature and the complexity involved in exceptional transport, it requires scrupulous planning, even of the route, in order to carefully check its feasibility, the employment of a highly qualified personnel, the in-depth knowledge of the regulations on exceptional transport for each of the countries crossed along the route, and great experience in the sector.
Motorscavi has all these requirements: if you need to plan an exceptional transport, contact us. We will take care of everything, from organizing the transport to dealing with the paperwork involved, so that your exceptional transport reaches its destination.
Legislation on exceptional transport
The Italian legislation governing the category of exceptional transport is Article 10 of the Highway Code, which defines the weight and size limits beyond which the journey falls into the category of exceptional transport.   
When planning an exceptional transport operation, it is essential to obtain the necessary authorizations for circulation from concessionary body of the road the transport will travel on.
This type of transport requires a so-called technical escort, carried out by specifically trained and authorized personnel.
The technical escort is necessary to ensure road safety, to ensure that the heavy goods vehicle does not cause damage to property or persons along the way and that it reaches its destination without incident.
In some cases, it may be necessary to have a traffic police escort alongside the technical escort.
Each country involved in the route has its own regulations.
With its experience and in-depth knowledge of the regulations, Motorscavi can plan your special transport in complete safety, even from the bureaucratic point of view. Contact us to plan your exceptional transport.
Exceptional intermodal transports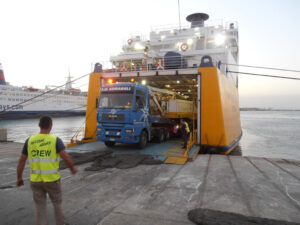 Thanks to our experience, our fleet of vehicles and our network of partnerships established over the years, we can offer a complete intermodal transport service, to deliver anywhere in the world, on time, following each stage of the process directly.
Wherever your exceptional transport is to be delivered or collected, contact us and we will take care of it.
Our speciality: exceptional transport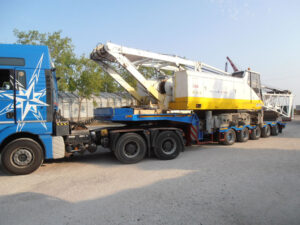 We are specialists in various types of exceptional transport, such as:
Agricultural and industrial machinery transport
Heavy transports
Bulky goods transport
Transport of boats
Transport of bridge spans
and more: we are able to solve any exceptional transport problem.
We have specific equipment for each transport operation, in order to simplify the loading and unloading of goods. Thanks to our long-standing experience, we can guarantee you a safe, efficient and punctual transport.
Do you need to carry out an exceptional transport? Contact us, we will plan the entire operation.

MOTORSCAVI S.r.l.
Via Modena, 66
40017 San Giovanni in Persiceto (BO) – Italy
VAT IT 00501941207